We are a professional website design agency based near Portsmouth and offer a fully flexible range of web design solutions. Whether you're looking to get your business on the internet for the first time, or you want to start selling online via your own e-commerce store, we can create a solution to suit you.
---
Case Study: Caridon Property Services
Caridon Property Services offer management services to London-based landlords and letting agents. They contacted BEA Solutions because their existing website was outdated and did not reflect the current image and service level of the company and, worst of all, it was producing no leads.
We overhauled their entire website, provided copywriting services to ensure that the content was as compelling as possible and accurately put across the company's message, and produced an online marketing campaign to bring prospects to the website and ensure that they contacted Caridon.
The website now gives Caridon an increasing number of leads each month.
Case Study: Rob Paul Studios
Rob Paul Studios, a photography studio based in Havant, employed BEA Solutions to replace their existing website which looked dated, was proving difficult to manage and update, and no longer met the needs of the company.
We produced a professional design based around the new image and colour scheme that the studio planned to use. The website is far more sophisticated than before, and clients can now purchase prints of their photos from the website, whereas previously this was only possible via a third-party solution.
In addition, Rob Paul Studios run photo competitions for members of the public to enter. The new website also provides online voting facilities.
Case Study: Spafix
Websites from BEA Solutions have enabled Spafix to grow from a sole trader working from home in 2007 to a company taking over £1m per year.
Initially providing only a mobile hot tub repair service in the south of England, Spafix have grown at a rapid speed and now offer a wide variety of related services, including Spafix Direct, an online spare parts shop which now leads the industry and supplies most UK hot tub service companies.
We've since produced French and Dutch versions of Spafix Direct, to expand Spafix's spare parts business into Europe. The websites are fully integrated, meaning that live stock and pricing information can always be shown.
Case Study: Essential HR Solutions
As a provider of practical and effective HR and Pension solutions to small and medium sized businesses, Essential HR Solutions needed a website which looked professional and detailed their services, to show how valuable they can be in all aspects of employment.
Pension laws have recently changed, resulting in many confused employers needing help. Working with the client, we produced eye-catching graphics to explain. Essential HR also use their News section to keep their website up to date with developments in the world of HR.
The website is already getting good feedback.
Case Study: KV Pest Control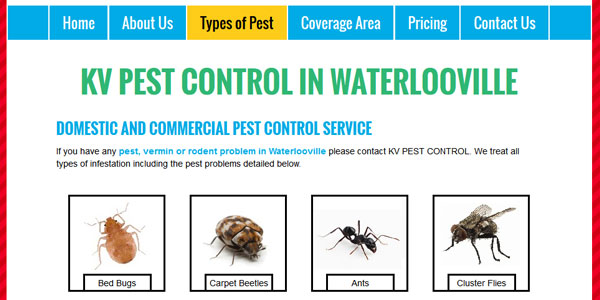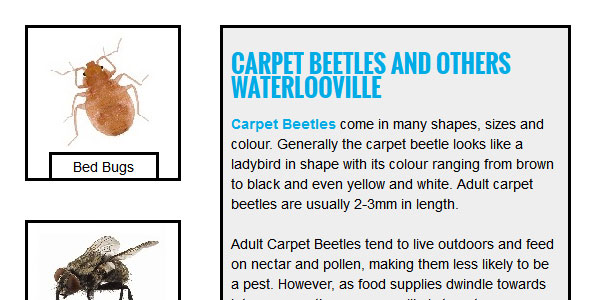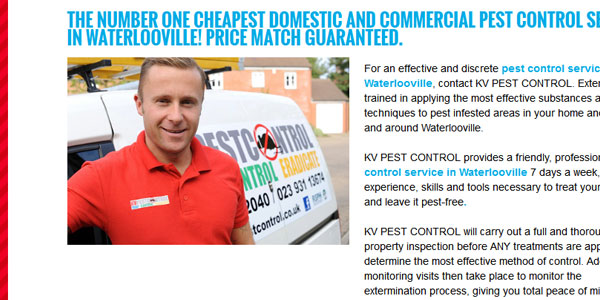 A previous client of ours recommended us to KV Pest Control, who needed a professional website. Kevin wanted an eye-catching design which matched his branding to present the correct image from the start.
The easy to understand business model means that not a huge amount of content was needed, but the client wanted to prove his knowledge of the industry by including details of how best to deal with each pest.
We provided a clever design for the 'Types of Pest' page to catalogue this information behind an image of the pest it pertains to. Animations make the page both eye-catching and easy to use.
---
We'll always be on hand after the launch to help and advise
As your business grows, your website may need changing, and we'll be here to work with you to grow your website so that it's always working as best it can for your business.
"Marc and his team were able to deliver a level of confidence that enabled us to entrust the work of rebuilding our website to them."
- Paul Burrows, Rob Paul Studios
Read Paul's full testimonial >

Update your website content yourself via our control panel
Our easy-to-use online control panel lets you update or add to the content of your website whenever and as often as you need to.
Be it a simple text change or adding a whole new product range to your online shop, our control panel makes it quick and easy. We store backups of your changes, so that you can easily revert to a previous version if needed.
Contact us now to discuss your website and how we can help.
Call 023 9298 8855.